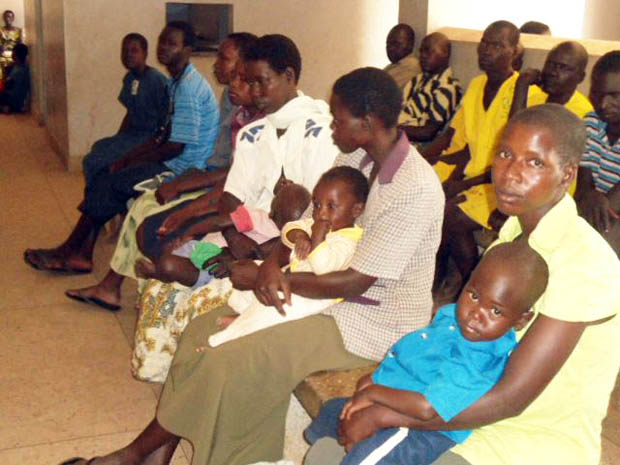 Patients waiting to see health staff
International Labour Day is being observed today (Sunday) with the pledge to work for the welfare of the working class. The theme this year is "Celebrating the International Labour Movement". The day is aimed at paying tributes to workers sacrifices in achieving economic and social rights all over the world.
Yes, many workers in Uganda have really sacrificed to keep on job give the small pay. This is evident in the health services where Uganda pays lowest in the East African region. The labour that has not been able to keep to the low pay has migrated to where the rewards to their input are human. As a country, we ought to salute those who have endured and remained serving with a human heart.
Unfortunately, many who are working locally have their own shortcomings. I believe many children would even hate their parents if they got some video recording of how these parents solicit for money from their clients in order to pay fees, own big cars and small palaces they have put up. So, while we are grateful to labour that has served diligently, there are some workers who should have been fired by now. Imagine a health worker who asks for astronomical sums of money in a health facility which is supposed to be free.